Peppermint Creeps and Logo (c) TM 2006 Peppermint Creeps Inc. Any unauthorized use of website content is a violation of federal trademark law and subject to criminal prosecution. Website designed by "M" for Alkaloid Junkie Multi-Media (c)2006
Welcome to our media page. Finally you get samples of our most popular songs. Just click to link next to the CD cover picture and there you have it.
All samples are 160 kbps so the sound quality is superb.
To get the most out of this media section, if you do not have Quicktime Player or Windows Media Player, please download them here.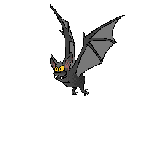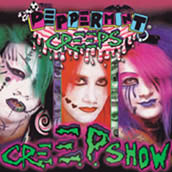 (c)1999 Creepy Tunez Music
(c)2002 Creepy Tunez Music
(c)2005 Creepy Tunez Music